Henry Jackson 4 May 2017
Liverpool's 2016/17 campaign has been a Jekyll and Hyde one, according to Southampton writer and supporter Richard Brereton.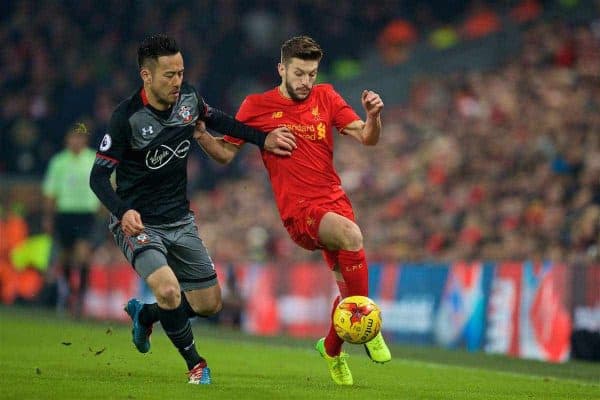 The Reds welcome Saints to Anfield on Sunday afternoon, hoping to build on Monday night's nervy, Emre Can-inspired win at Watford.
Jurgen Klopp knows that three wins from their remaining fixtures will secure Champions League football – an enormous incentive for him and his players.
Recent performances at Anfield have been a far cry from the destructive, attack-minded ones we witnessed before Christmas, but hopefully, that changes on Sunday.
Ahead of this weekend's clash between Liverpool and one of their bogey teams, we spoke to Richard (@bagel_buns) about how he thinks the match will play out, and whether both sides' seasons have been a success or not.
Southampton sit 9th in the Premier League and have reached the League Cup final – how would you rate their season out of 10? 
It's probably been a six-out-of-10 season considering how difficult our remaining games are.
Saints are currently in the top-10, but could very easily slip into the bottom-half if performances don't improve in the last 4 games of the season.
It's been a fairly indifferent season in the Premier League, with some decent performances mixed in with some absolute dross. The biggest issue has been a real lack of goals all season.
continue reading here : https://www.thisisanfield.com/2017/05/areas-fallen-short-view-southampton-ahead-weekend-showdown/