Jack Lusby 19 May 2017
Though his reign at Liverpool has just begun, Jurgen Klopp has given Steven Gerrard his backing when it comes to earmarking a successor.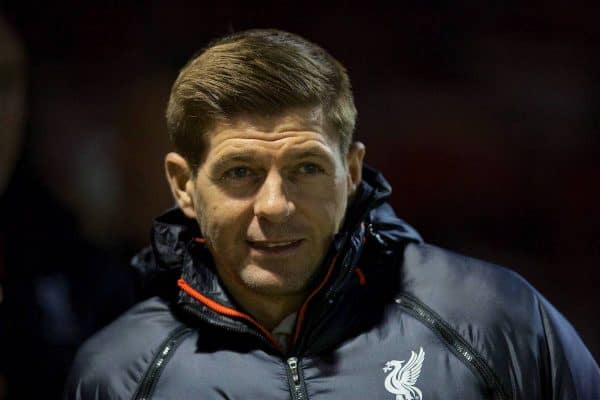 Klopp and his backroom staff signed new six-year contracts with the Reds back in July, with the club underlining their faith in the German.
Liverpool are already making considerable steps under Klopp, and could seal their return to the Champions League with victory over Middlesbrough on Sunday.
But that hasn't stopped Klopp thinking about the big picture, with Gerrard set to be nurtured for a place in the Anfield dugout.
The former Liverpool captain took up a role in the club's academy in February, and is set to take over as U18s coach next season, but Klopp wants him to eventually succeed him as manager.
"It's perfect that we can involve Steven. What a guy, he's fantastic. He was one of the world's best footballers ever," he told the Times.
"I told him when I leave, or the club sack me, I don't care of course who'll be my successor, but I'd love that he'd be it.
"I'll do everything I can to make sure he gets all the information he needs.
"Because when you join a club you have a big responsibility for the future, and the future of this club needs legends like Steven Gerrard in decisive positions.
"He gave the club a lot and now we can give him the best education in this specific part he wants to work in, hopefully for the rest of his life."
continue reading here : https://www.thisisanfield.com/2017/05/jurgen-klopp-backs-steven-gerrard-succeed-liverpool-manager/