By Karl Matchett , World Football Staff Writer Jul 29, 2014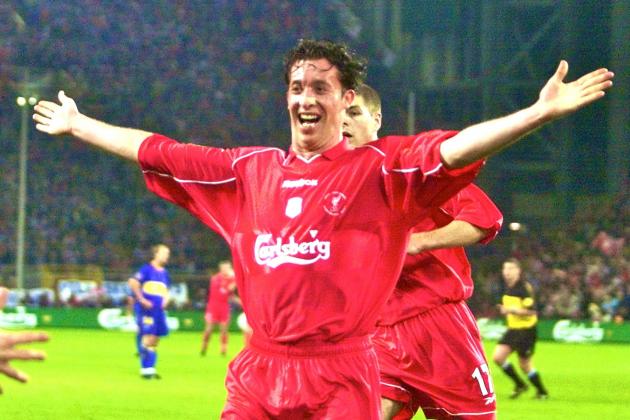 Associated Press
When Robbie Fowler rejoined Liverpool as a player for a second spell in January 2006, the excitement and joy in his words and on his face were clear for all to see, such were his emotional links with the club he came through the youth system with.
Almost a decade later, Fowler has now signed another new contract with the club—becoming an official ambassador earlier this month and representing Liverpool in a variety of ways, including being out on the current United States preseason tour.
Speaking to Fowler, it remains obvious that he is delighted to be around the club and that he'd do anything within his power to help out in any way.
"Everybody knows my association with the club, and this role lets me stay involved," Fowler said. "I helped out beforehand, too, but signing the contract makes it more special, continuing my relationship with the club. I've gone from youth player to first-team player, and now I represent the club with organisations, charities and giving a familiar face to new fans along the way."
Along with Ian Rush, Fowler works with the community side of the club to appear at functions and charities, getting to see a side of the football club's tour that most fans don't get to appreciate. Indeed, not every club even takes on board this side to a trip abroad. Naturally, the emphasis is on the first team and fitness levels, but Liverpool get hugely involved locally, visiting hospitals or charities, foundations and individuals and more besides.
continue reading here : http://bleacherreport.com/articles/2143806-liverpool-legend-robbie-fowler-talks-to-br-on-tour-yankee-stadium-and-more